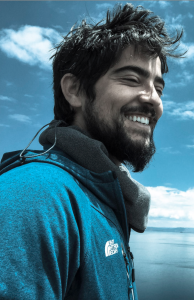 The best way to discribe me is a fortunate person. I love what I do, I'm completely passionate about creating images and visual narratives.
I feel I'm a privileged person as I can work doing what I love most.
Knowing that, I study, research and more than anything, shoot, shoot and shoot.
 A little bit about my background, born in São Paulo, Brazil, in 1983, I graduated from the Film School at Faap University in 2006, specialising in Cinematography. In 2012 I completed a Master's in Documentary Photography at the London College of Communication. I have been working as a Director of Photography for the past 8 years. Lived and worked in London for 7 years and now I'm based in São Paulo, Brazil.
I work on a array of projects including Drama, Documentary, Commercials and more.