RUNNING FESTIVALS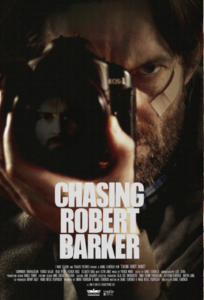 Year : 2015 | Country : UK | Duration : Feature Film| Format : RED EPIC | Lens : Cooke S4 | Credited as: Director of Photography | Production Company: I MADE IT FILMS | Directed by: Daniel Florencio
Chasing Robert Barker
UK – Iceland / Drama – Thriller 
David is a 38 year old foreigner in London. A former dance photographer with a tormented past and a solitary lifestyle who now works as a paparazzi in the city. Disconnected from his home country and from his adopted town, his very limited social circle revolves around his work and a manipulative and driven tabloid journalist, Olly, who sees in David's vulnerabilities a good opportunity to exploit his talents as a photographer.
David lives a nocturnal lifestyle, driving around town and chasing celebrities with the help of an informant and the only person that he calls a friend, Eno, an illegal immigrant that works as a doorman at some of the city's most exclusive restaurants and nightclubs. He also pays occasional visits to his mistress, Suzie, an Eastern-European call girl who sees David as her ticket to make it back into the tabloids and revive her dreams of becoming a glamour model.
One night, after chasing dead end leads, David receives a tip off from Eno, saying that the film actor Robert Barker is dining with a young brunette, and manages to snap them as they leave the restaurant. The photos of the actor and his new supposed affair make it onto the front page of the tabloid. Its success drives Olly into pushing David to pursue Robert Barker and take more pictures of the couple.
As the pursuit for the actor goes on, David's own past starts unravelling and he has to face again the damage that a tabloid fabrication has caused to his own life. But the autumn night in London is long and David will engage in a chase that might lead him in experiencing redemption or in getting even more embroiled in the tabloid grime.